More Ford support was key to Ogier staying with M-Sport in WRC 2018
Increased Ford commitment to M-Sport's 2018 programme was at the heart of Sebastien Ogier's decision to remain in the World Rally Championship, according to the Frenchman.
Ogier first talked of the need for Ford to step up its commitment in WRC in the summer and the five-time champion is happy with what he's seen from the Blue Oval ahead of next year.
Ford is understood to be upscaling its technical commitment and funding for ongoing testing and development in 2018, just over five years after it turned its back on the WRC at the end of 2012.
It remains unclear whether Ford's effort will constitute an official return at a manufacturer level.
Ogier told Autosport: "I have been really happy with the package we have had this year, we've been consistent and we've been strong everywhere.
"We want to make a step in performance and we are confident we can develop a bit, but this is why I said I wanted to get the extra performance.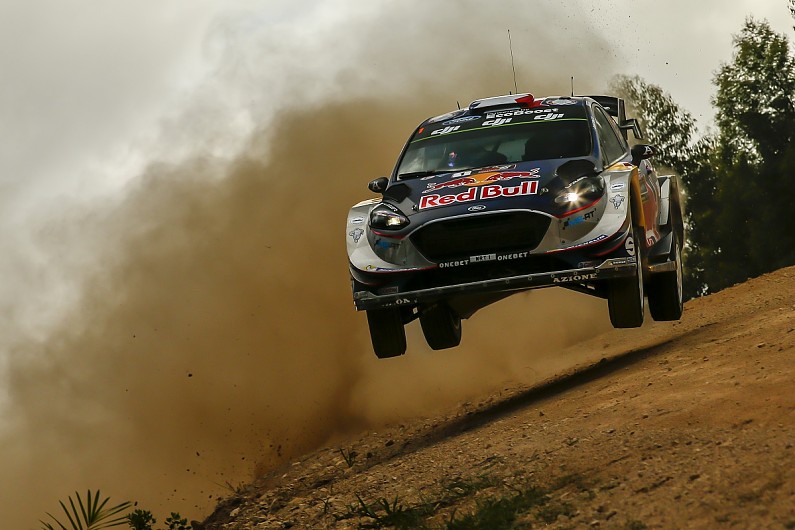 "I cannot tell you the details, or how it will happen exactly, but I feel it is coming that we have more support from Ford for next year."
Asked about the developments coming on the Fiesta in 2018, M-Sport boss Malcolm Wilson added: "We've got work planned across the car.
"We're kidding ourselves if we think we can make big gains in any one area, the way the regulations are written, that's just not possible for any of the teams.
"But we will be using our homologation jokers and we will be evolving all aspects including the engine, aerodynamic package, suspension and weight distribution."